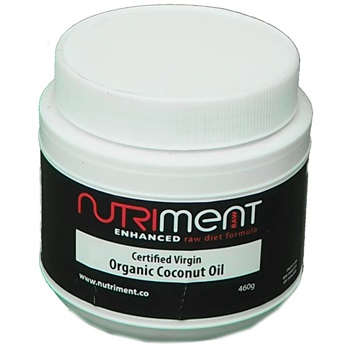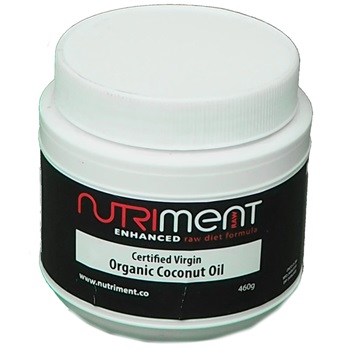 Coconut oil
100% certified virgin organic Coconut oil. This organic virgin coconut iol is carefully produced from the finest organically grown coconuts in Sri Lanka. Contains lauric acid which has antibacterial, antiviral and antifungal properties. Many health bebefits,too mant to list.

Feed 1 teaspoon per 5Kg (or 1 tablespoon per 15kg) per day when using our just range or DIY raw feeeding, or apply directly to the skin for benefits when treating skin issues or injuries.
A firm favourite with our customers.