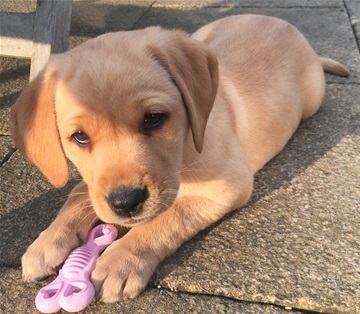 Our new addition.
Hello and welcome to our first blog. I hope you have enjoyed looking round our website and will pay us a visit.
We will be following our lastest addition to the family Kimba`s progress threw her growing up years. Kimba is a golden labrador and has been totally raw weaned and fed. This picture was taken on her first day with us at 8 weeks old. We are used to english springer spaniels and working cocker spaniels so she has proved very different and alot more laid back bless her!!. She has setled in well and is a firm part of the family already. We are all excited to see how she progresses and to share her growing up tales with you all.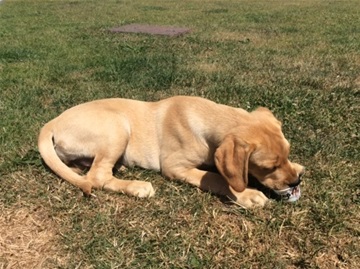 Kimba is now four months old and is growing rapidly!.
She is a strong pup who is thriving on a raw diet. She is a very loyal little dog who wants to please.

As you can see from the picture she is enjoying a frozen frozzy treat, which is a nice cold treat in this hot weather we have been having. Kimba also enjoys her lamb neck bones and duck or chicken necks frozen too.
We have been teaching her the three basic commands in play, heel sit and recal and have now introduced the odd puppy dummy retrieve with her.
Water is her favourite playtime activity. Dunking her head under water and paddling in a bucket being her best ones.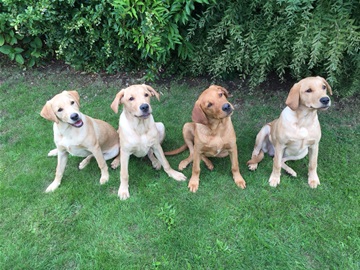 Siblings
Some of Kimbas brothers and sisters came to visit and at 51/2 months old they are looking pretty good I think.
All pups are totally raw fed. From left to right we have Storm, Stanley, Troy and kimba.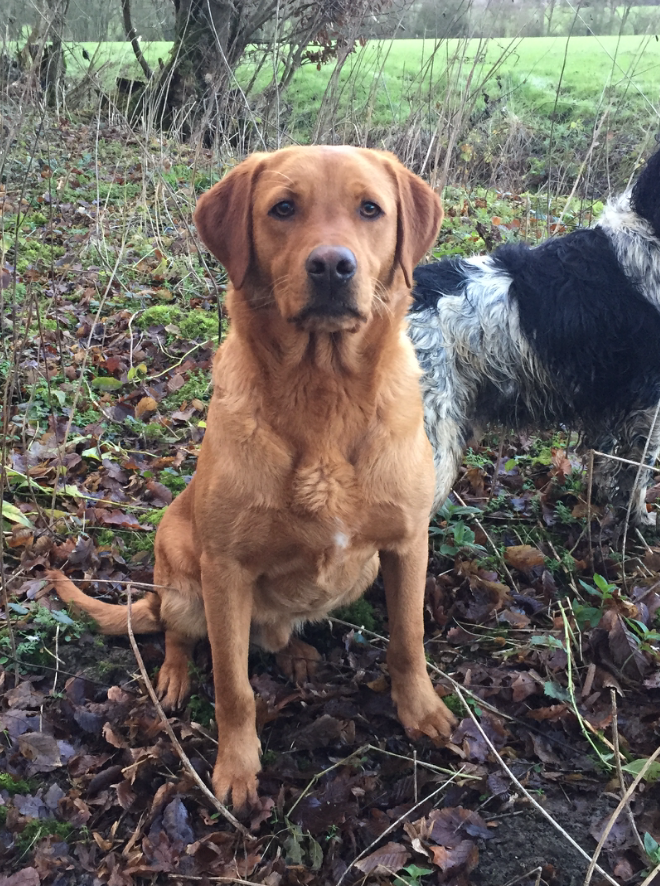 Troy at 10 months out in the field learning his trade. Badger in the background keeping an eye on the young pups.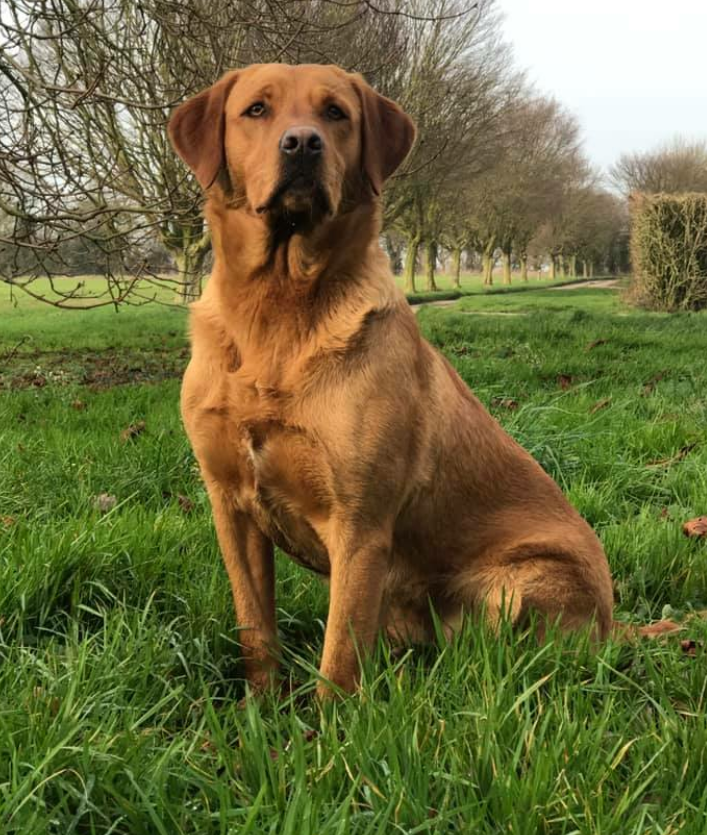 Troy at 11 months old really starting to mature in to a stunning dog totally raw fed all his life, Troy has grown in to a big boy.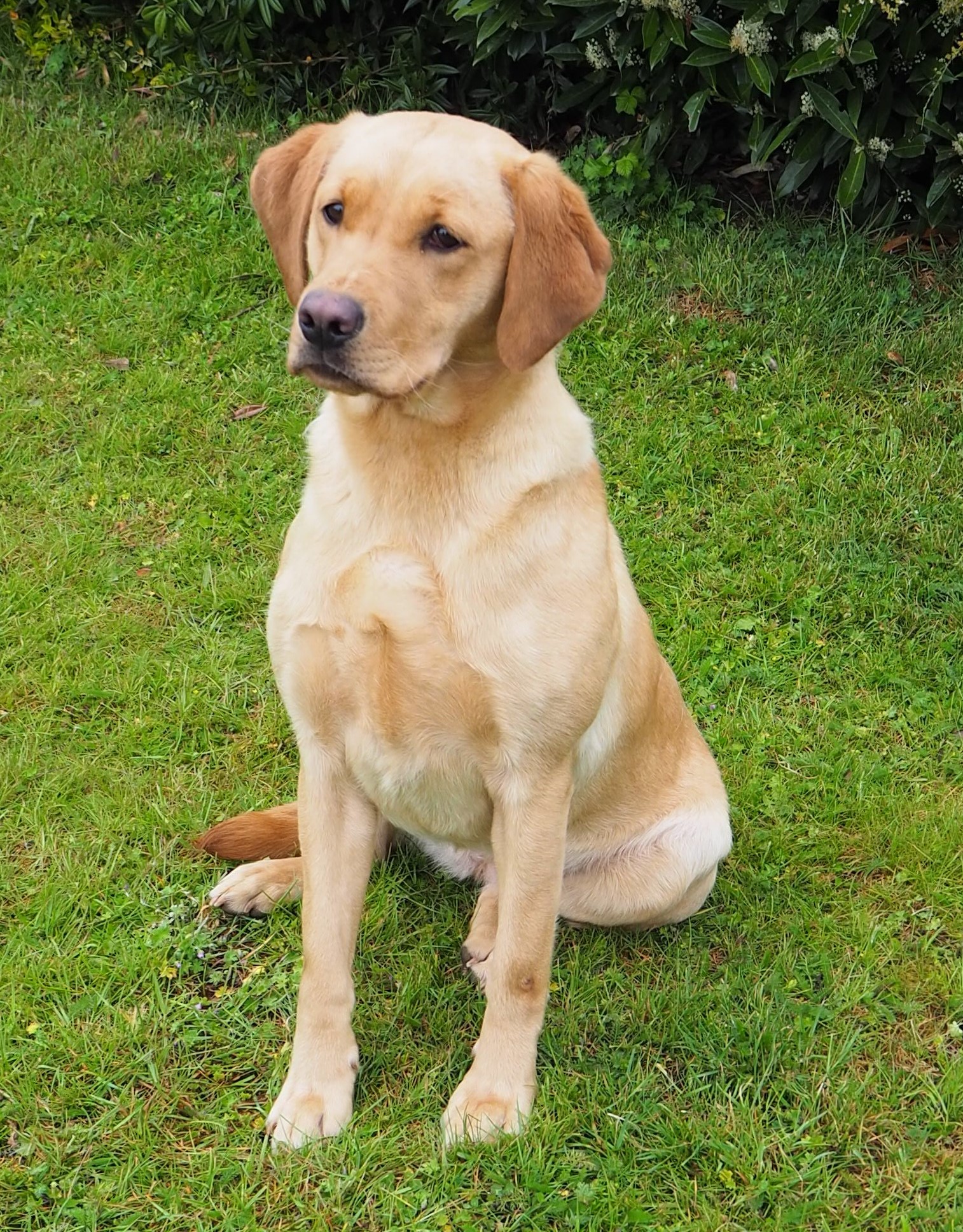 Kimba
This is my lovely girl Kimba. You last see a picture of her at 5 months old with her brothers and sister.
She is now just a year old and has grown into a big strong labrador. She has been totally raw fed and is a picture of health. Full of energy and mischief!.